When I was in my third year of drama school, a casting director advised me above all else to 'Do three things a day that make you feel like you're an actor. Especially when you're not working.' At the time, I met this comment with side eye and bemusement. Of COURSE I was going to feel like an actor everyday. I was moving to London and I was going to BE an actor every day. A hugely successful one. Straight away. Obviously.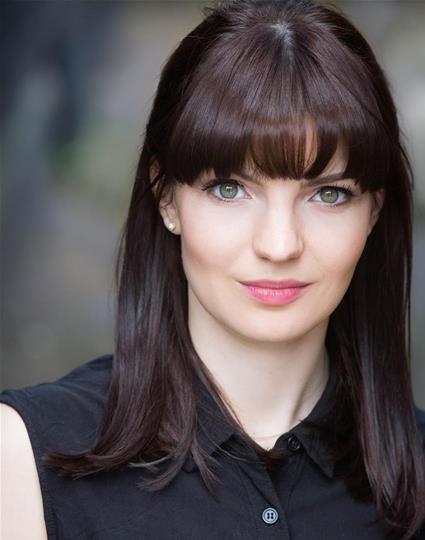 6 months later while running around London like a blue arsed fly in a Primarni suit I realised she may have had a point. For a lot of the time London life had consisted of nothing but temping hell and rent arrears, and intermittent panic about both of these things. I felt as actor-y as the Dairylea Dunkers dinner I had eaten every day for a fortnight. So with this realisation achieved I sat down in my London office (my bed) and researched drama classes, workshops, masterclasses, theatre tickets, yoga retreats, Buddhist chanting weekends, group therapy sessions – all the things that were single-handedly going to turn me from miserable millennial into Dame Judi herself. Job or no job. Dunkers or no dunkers.
It was approximately 10 minutes and a good cry later I realised I could not even afford the bus fare to any of these things let alone the door fee. It's all well and good being told to 'make it happen/live the dream/follow every rainbow' – but what if that rainbow costs you £150 per day and you currently can't even afford proper cheese? I realised then I may have to resort to plan B. Some of the following may be morally questionable but none will cost you more than £10. You are welcome to take the high ground when you're rich. Until then…
Freeload 
West End theatres are expensive. This is why they are filled exclusively with your mum's friends on anniversary weekends away and Japanese tourists. Luckily enough this is also why skint actors have friends who work in them. Behind the bar, in the box office, or even on very rare occasions – on the actual stage. Sometimes these people will have a comp allowance or a discount code you can use. It will only be sometimes possible and it totally depends on the company, but there is no harm in sending a little "Want to see your play. So poor. Please help" text. Insider info here – people also like it when other people come and see their plays, so everybody wins. Trying to blag free stuff off your friends is about as actor-y as you can get without taking your clothes off. Give yourself a pat on the back, you massive thespian wizard.
Failing this, there are some great websites that offer free last minute tickets to shows that need audience members. My Box Office is a good one to join as it's also free to sign up (woop!). A lot of theatres also do 'pay what you can' nights or release last minute/restricted view seats at a discounted rate – and many also run theatre ticket schemes for young people and students. Do a bit of digging around, call the box office and for a double win use the excuse to polish off your "desperate impoverished charmer" skill set. Actor-y as pie.
Read 
You know that dusty copy of Shakespeare's complete works that is currently being used as a door prop/coaster? Put that coffee down and read The Tempest. For free. For extra points read it out loud to the cat and get him to play Caliban.
If you don't have a complete works/feline friend, get yourself down the library. Read all the plays. The new ones and the old ones. The good ones and the ones by Harold Pinter (JOKE). Read all of them. Know all the plays. For free. Feel like an absolute winner of culture and life. Boom. Exit pursued by a cat.
Fight for Your Rights
I'm going to assume you are a fully paid up member of Equity (because why wouldn't you be you big, fat socialist legend?!) and being a fully paid up member of Equity means you get to go to your local Equity branch meeting for zilch pennies.
In a meeting you will get to hear about issues affecting your industry and discuss how to fix them, hear from a guest speaker in the industry (which is often a very exciting person who you can learn all the things from), network with fellow actors/industry folk and even meet people to swap skills with (yes I will do your poetry slam if you give me free head shots.) A few groups even have their own script reading sessions – where you will get together with other actors and read through scripts!
It's a great opportunity to stay active within the industry, and if you do have a specific issue that is bothering you (unfortunately not including 'why aren't I famous yet?') – this is a great place to take it and feel like you're being heard. Sometimes when you're not acting it can feel like you are a million miles away from the industry, so knowing what is going on within it is a really great place to start. Also the last one I went to had free tea, coffee and biscuits, so that's dinner sorted too. Win.
Sit In Your Pants and Browse the Internet (pants optional)  
Amazingly, there is a way that you can sit at home at 2pm on a Tuesday with nothing but your Mac and Homes Under the Hammer for company and NOT feel like a useless slug, but instead a productive and cost effective self-employed person doing a spot of admin from home, thank you very much.
Keep yourself up to date with what's going on in UK theatre, with theatre programmes and artistic directors. Have a look at who's casting what on the TV. Make a small mental note of anything you think you may be right for and keep your beady eye out for it.
Again, being a fully paid up member of Equity (of course you are) – you have FULL FREE ACCESS to feutraining.org which offers free online courses in things like blogging, increasing your web presence, marketing yourself, and loads more. For DIDDLY SQUAT, PEOPLE!
You Can Even Go On Facebook
There are some great actor-based Facebook pages such as Ensemble, The Hustle and UK Jobbing Actors group, which are very enlightening, and more importantly free hubs of performers having conversations about performing. Honest Actors provide fantastic podcasts which give a really important first hand insight into what life is like as a jobbing actor. If you are having a day when you feel a bit poo and you just can't even, turn one of these on, have a cuppa and feel better when you find out Noma Dumezweni didn't work for 15 months and now she's Hermione.
Do the Free Spotlight Things
So how about this one – I have been a member of Spotlight for 7 years, nailed it/embarrassed myself horribly at hundreds of castings there, I write a monthly blog for them and I AM WRITING IT ABOUT FREE ACTOR THINGS. And I didn't know that their Open House weeks were free for all members. Queue horrible idiotic shame. Luckily enough Lindsay from Spotlight was very kind and patient with me and happy to provide the below info because unfortunately I don't read my emails properly.
"All of our Open House weeks at Spotlight are free events, we never charge. That includes workshops, masterclasses or Q&As.
We publish all the info about them on Twitter and at spotlight.com/news, and the next Open House will be in April."
Just in case you missed it, that's workshops, masterclasses, events and Q&As with casting directors, agents and more for zero. Zippo. Ziggy stardust.
See. You. There.
Act
This is a bit of a tricky one. What we want and deserve is to do what we are trained to do and get paid for it. I'm not saying hang around outside Spotlight with a sign saying "Will monologue for free" around your neck – but what I am saying is that if you want to do some acting in your day (because let's face it, you love it) – you can literally make that happen anytime without costing yourself a pretty penny. Get a group of your friends together and do a reading of a play you love in your living room. Read a poem at an open mike night. Film yourself recreating Meryl Streep's Golden Globe speech, and finally figure out how to stop doing that odd thing with your eyebrow. I know someone should be paying you a million pounds to act, but it really is a good idea to keep flexing your muscles while you're waiting. If you were an athlete and you sat on the sofa watching Mad Men 24/7 when you weren't in the Olympics, you'd be a big sack of spuds by the next one. Same thing. Replace Olympics with Hollyoaks. Get on it.
If none of these things work for you – don't worry. But seven years down the line I am now fully in agreement with the casting director of 2010. Very few of us are going to be professionally acting every single day for the whole of our careers – but that doesn't mean we can't be actors every day. And if you keep your nose to the ground, you may be able to do this and still afford actual proper food. Winner winner chicken dinner.
Katie Elin-Salt is an actor, singer and musician from Bridgend in South Wales, now living in London. She trained at Royal Welsh College of Music and Drama and has done some nice bits of work over the last few years that she's chuffed with. Aside from this, she's most commonly known as Princess Elsa on weekends, and has also starred as Peppa Pig and Supergirl in various children's parties across the UK. You may also recognise Katie from working in the returns section of Ann Summers Cardiff during Christmas 2010. Series regular of Judge Judy (playing 'person watching it on the sofa whilst once again not in the gym'.)
Headshot credit: Michael Shelford ©