What you need to know if you're a UK citizen who is auditioning or working in the EU.
Updated on 17 October 2022.
The UK has officially left the European Union and as you'd expect, this has caused changes to the rules and regulations around travel and work on the continent.
Whilst the Brexit deal may be updated in the future, for UK residents planning to work in the EU it's essential to know what the new rules are to make sure you're not caught short by bureaucracy and border controls.
If you're a UK citizen wanting to work abroad, here are the current rules that affect artists working in the European Union.
Skip to:
UK Residents with an EU Passport
If you're a UK resident with an EU passport, you can still travel to Europe for work, study and leisure without a visa or work permit.
If you were legally resident in an EU country before 1 January 2021, your rights are protected by the Withdrawal Agreement. You'll continue to have the same rights to work and study as you did before the UK left the EU.
Travel to the EU for UK Citizens
For UK citizens, there are different rules depending on if you're travelling for leisure or for work/study.
Travel to mainland Europe for leisure is visa-free for up to 90 days in every 180 (roughly three months in every six).
The 90 days don't have to be consecutive and can be used in multiple EU countries.
The 90 days can also include meetings, conferences and research, so any auditions or industry events that you're not paid to attend can be included.
For stays of longer than 90 days, or if you intend to work then you'll require the relevant visa(s) or a residence permit.
EU visas and Work Permits
If you are travelling for work or long-term study, you'll need a visa or work permit to work in most countries if you're a UK citizen.
Each country has its own list of activities that can take place without a visa so it's worth checking the country's regulations to see what details apply to you.
Check with the production team in the first instance to see if they will be organising your permit or visa for you. If you need to organise your own, then you'll need a separate visa or work permit for each country you intend to visit as there's currently no pan-EU work or study visa.
Requirements vary from country to country so you'll need to check in advance what visa you'll need for the type of work you'll be undertaking in each country you visit. Check with the country's embassy or check this website which lists work permits and visa requirements for each EU country.
When travelling on a visa, your passport will need at least six months on it to travel and you may need proof of a return ticket.
Working in Ireland
The UK and Irish Governments committed to maintaining the Common Travel Area (CTA). This means British and Irish citizens can move freely, reside in either state, and enjoy associated rights and privileges, including the right to work, study, and access health services.
Healthcare in the EU
If you've travelled to Europe in the past, you may be aware of the EHIC, or European Health Insurance Card. If you already have an EHIC, it's still valid up to the date of expiry and you can find this information on your card.
If your EHIC card has expired or you don't have one, it has now been replaced by the Global Health Insurance Card (GHIC), which is identical in all but name. The GHIC provides the holder with healthcare in the EU at the local rate. For example, if the country you're in has free healthcare, any treatments you need will be free.
Remember that the GHIC isn't an alternative to travel or public liability insurance, which would need to be covered separately.
Travelling with Professional Equipment – Carnets
For artists travelling with 'tools of the trade', for example, instruments, sound equipment or anything you need to use in a professional context, you may need to buy a carnet.
Carnets allow for goods to temporarily travel in and out of countries tax-free. There are two types of carnet, but the one you'll need to travel to the EU is the ATA Carnet, which is valid in over 80 countries.
Carnets are usually valid for one year and can be used multiple times for multiple countries both in and out of the EU. Carnets usually cost £180 plus VAT for members of the London Chamber of Commerce and Industry, and £300 plus VAT for non-members plus a security deposit, so make sure you factor this cost into your budget.
The website also has information about the helpline you'll need to call when planning your journey so that a customs officer can stamp your carnet upon shipping.
Each country has its own rules about what goods can be brought in with an ATA Carnet, so you should check what applies to you.
Earning Money in the EU and Tax
You might need to tell HMRC if you're planning to work in the EU and you'll have to pay UK Income Tax depending on whether you'll be a temporary or permanent resident in the country you're going to.
Tax on foreign earnings is paid to your country of residency (i.e. the country you live in). So, if you're a UK resident, the tax on any money you earn in the EU should be paid on your UK tax return.
Tax Relief
You may be entitled to relief if you're double taxed, for example, if tax is automatically deducted or has to be paid earlier in the country you're working in. More information about tax on foreign income can be found on the Gov.uk website.
An accountant who is used to foreign earnings may help ensure you pay the right amount of tax in the right country. But if this isn't an option for you, it's always best to contact HMRC for advice. They can answer any questions you have, guide you through your tax return and make you aware of extra financial support you may be entitled to.
National Insurance / Social Security Contributions
If you're self-employed you'll usually pay National Insurance in the UK if you're working abroad temporarily but it's worth checking if you'll need to pay social security contributions in the country you'll be operating in.
Driving in the EU
If you're planning to tour, UK photocard driver's licenses are still valid in the EU. But there are some exceptions which may require an International Driving Permit (IDP), such as paper licenses or licenses issued in Guernsey, Jersey or The Isle of Man.
There are two types of IDP, so check which type is accepted by the country/countries you'll be visiting.
What you'll need to drive in the EU:
For UK hire vehicles, you'll need a VE103 form from the car hire company.
If you're driving your own vehicle in the EU, you'll need:

Your V5C logbook
A green card from your insurance provider. A green card only shows proof of third-party cover, so check with your insurer exactly what your insurance will cover when driving abroad. It's best to contact them at least six weeks before you travel.
Your vehicle will need a GB sticker if your number plate doesn't have a GB flag (in Spain the sticker is mandatory regardless).
Be aware that if you have an accident abroad, you may need to make your claim in the local language of the country you're in.
Resources:
The UK's exit from the European Union presents many new challenges for artists looking to work on the mainland and companies looking to hire them. But whilst these new rules have made working in Europe more complex, that doesn't necessarily mean that having a successful creative career in Europe is impossible for UK talent.
Please note that his page will be updated as more information becomes available so if something is missing or if you spot anything that doesn't seem quite right please contact us at questions@spotlight.com.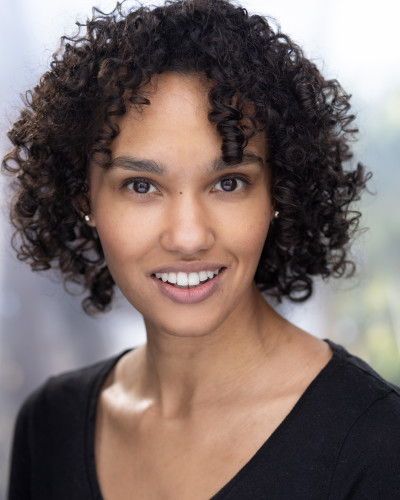 Michaela Bennison is an actor and writer, whose credits include 'Into The Woods' at The Royal Exchange, Manchester and 'Lady of Jazz' at Hope Mill Theatre, Manchester and Wilton's Music Hall.
Michaela runs a blog and YouTube channel, where she shares her thoughts about the theatre industry and offers advice to actors based on her experiences. 
Headshot by John Clark.
Main image by Christian Lue via Unsplash.