Six top tips to help you complete your first application for arts funding in the UK
As an actor, were you taught about arts funding applications at drama school? I know I wasn't. Funding applications always seemed to exist in a roped-off section of industry know-how marked 'producers only', but it's not true. Funding applications don't require a fancy lanyard or an in with the proverbial bouncer.
Chances are there's a grant out there for whatever you need funded. You may have heard of the Arts Council grants available, including the National Lottery Project and Developing your Creative Practice grants. But there's funding outside of these too from arts venues and organisations.
I completed my first ever Arts Council application after months of planning and drafting, and I learned a lot from the experience. Not only did I develop my application-writing skills, but I also evaluated my priorities as an artist and gained a new sense of agency in my career.
So, based on what I learned and the advice I received, here are six essential tips to help you tackle your first arts funding application:
1. Pick the Brains of Other Funding Applicants
Talking to artists who have successfully completed applications is a great way to learn what types of funding there are in the arts, and what you will need for an application. It's also a useful starting point once you have an idea of which arts funding you want to apply for.
Most previous applicants will be happy to share their experience, what worked well for them, and what help and support they had. Their advice can provide you with a tried and tested framework to approach your own application with.
2. Have a Vision of Your End Goal
Before you start your application, you should know the desired outcomes of your project in both the short and long term. How do you want your artistic practice or piece to develop? How will this project support your work over the following months or years?
Once you have your outcomes, you can build your proposal around that final goal. Breaking your plan into smaller steps will give your project clarity, allowing funders to easily grasp the scope of your proposal. Your plans may develop during the drafting process, so be prepared to adapt the specifics of your project if necessary.
3. Read the Guidance
The Arts Council provides extensive guidance for each of the grants it offers. As well as the application questions with the key points they're looking for, they include important technical details, such as word-count and administrative information. It's an invaluable resource that you ignore at your peril.
For other types of funding, look at the organisation's website for any guidance or application FAQs. Don't be afraid to contact them if you can't find the answers you need.
4. Give Yourself Enough Time
Applications aren't something that can be rushed. You'll want time to reword, redraft and gather any supporting evidence you need, and that's not even taking life into account. Work, family and self-care can't be ignored during the process.
Many people (myself included) find it easier to chip away at the application, rather than tackling it all in one go. This approach makes it easier to keep your answers clear and concise, but also requires time to go away and come back to it over several days, if not weeks. This will be impossible if you begin days before the deadline, so make sure you leave plenty of time to complete your application.
5. Get Feedback on Your Draft
Ask a coach, mentor, producer with application experience (if you're applying for project funding, you could even get a producer on board to do the application for you), or another artist who has successfully applied in the past to read through your application once it's complete.
A fresh pair of eyes can see the gaps in the application that you may have missed, and spot sections that may not be as clear as they could be.
6. Prepare Your Budget
You will need to include your project's budget with your funding application, so make sure it's as comprehensive as possible. If you're planning to hire other artists, either ask for their rates before applying, or use industry daily and weekly rates as a guide. You should also include estimates for travel, equipment, room hire, etc., as well as contingency spending.
Also, don't be afraid to pay yourself for your time. Budgeting isn't about making your proposal as cheap as possible. If you can justify the costs you want to include, budget for them in your application.
Applications can be gruelling and, like everything in life, there's no guarantee that you'll be successful. But you don't know until you try. In the process of trying, you'll not only learn some useful skills but also open yourself up to the other possibilities out there for you to grasp.
So, wherever you are in the application process, good luck – I have my fingers crossed for us all!
Take a look at our News & Advice section for more tips and advice about making your own work.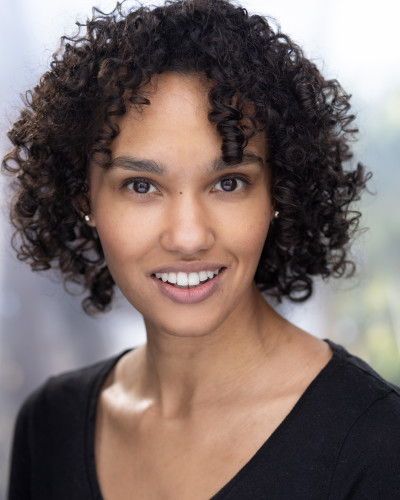 Michaela Bennison is an actor and writer, whose credits include 'Into The Woods' at The Royal Exchange, Manchester and 'Lady of Jazz' at Hope Mill Theatre, Manchester and Wilton's Music Hall.
Michaela runs a blog and YouTube channel, where she shares her thoughts about the theatre industry and offers advice to actors based on her experiences. 
Headshot credit: John Clark
Main image credit: Sincerely Media / Unsplash