Award-nominated writer and theatre-maker, Alexandra Donnachie, shares her top tips for looking after yourself and those around you during the writing process, from page to stage.
Our industry has made huge progress in safeguarding artists and audiences, but as a writer-performer, I've found there can be a significant lack of consideration for my wellbeing when I'm employed as a writer.
I became acutely aware of this after writing my autobiographical play 3 Years, 1 Week and a Lemon Drizzle, which explores the effects eating disorders can have on sibling relationships. I had nothing in place to keep my wellbeing in check as a writer, and unfortunately this continued into rehearsals and performance with, on reflection, a nasty impact on my mental health.
Therefore, when I began writing my next (non-autobiographical) play, When We Died – which addresses a life-altering experience of sexual trauma – I knew I had to pay better attention to my boundaries from the beginning of the process. And you should too.
Here are my favourite, most affordable, and easy to implement tips to ensure you're looking after yourself when writing your next masterpiece:
Content Warnings
We wouldn't watch a film or play if we knew it contained potentially triggering content that we don't feel ready to engage with, so why would we write about such content if we're not ready to? Depending on the subject matter of our writing, we'll often attach content warnings to marketing material for the sake of audiences, but we also need to get good at warning ourselves.
I've started writing content warnings on the first page of anything I write. These might change, but having them there can be a gentle reminder to keep coming back and checking in with myself.
I am in no position to tell you not to write about certain subjects or tell difficult stories, but I strongly advise making absolutely sure you're ready to do so. If you're not in the right place to write about something, please don't. Your work won't benefit from your suffering. If you must finish a piece by a strict deadline, take a breath first; go for a walk, talk to someone, journal if that feels right, and then see where you're at.
Where, When and How (long for)?
When I wrote the first draft of When We Died, I lived in a bedsit. My desk was my bed, and my only chair was the floor. On very numb-bum days, I'd frequent cafés, pubs and libraries. There's no immediate problem with writing in any of these spaces, but I don't think you need to be a qualified therapist to know that writing a play about sexual trauma on the bed you sleep in and potentially share with a partner is ill-advised.
Pick your place. Ideally, that place will not be a floor, will cost little to no money to use, and will have decent Wi-Fi. Libraries and cafés can be great for this but think outside the box. Do you have a friend who works in an office, leaving their flat empty during the day? Could you work there in return for watering plants or dog/babysitting? Have a couple of options to hand, but make sure wherever you write is somewhere you feel safe, calm and focused.
The 'when' can be tricky, especially if you're constantly knackered from juggling day jobs, self-tapes, cleaning your flat and watching TV. Whilst I prefer writing at night, I often – especially when writing about 'tricky' subjects – need time to unwind afterwards and working into the early hours doesn't always allow for that. Wherever possible, experiment and find your best time to write.
How long you're able to write for will also vary depending on your other commitments. No matter how long you plan to write for, set a timer – but be realistic. Do not set a 23-hour timer and then beat yourself up when you need to eat, pee, work and call your nan.
When I have a full day of writing ahead, I use the 52/17 model, which is a technique I learnt at a masterclass with Jessica Swale. I've found it very effective in helping to break up long days and ensuring I get something done when I'm short of time. It goes like this:
Write for 52 minutes (apparently this is the most amount of time adults can focus for without the need for distraction or procrastination).
When the timer goes at 52 minutes, stop. If you're in the middle of a sentence, great! You'll be keener to hurry back to writing after your 17 minute break.
Take a 17 minute break!
Repeat.
The Traffic Light Buddy System
When you're on a job as a performer you'll likely be surrounded by a team of collaborators. But writing is almost always done in the presence of your own company. The traffic light buddy system can be a useful tool for preventing you from becoming too isolated and it ensures you have somebody keeping an eye on your wellbeing.
Pick your buddy (this could be a friend, relative, colleague, etc.). If you're writing full-time for an extended period, perhaps get a couple of buddies on board. Between you, agree on what each of the traffic light colours mean and attach an action to each one, such as:
Green – Feeling good. Productive day. No need to follow up.
Amber – Disappointed. I didn't get as much writing done as I'd have liked or I'm feeling a bit heavy from the material. Could we have a phone call to check in?
Red – I'm not okay. Call or meet me.
At your agreed time(s) – and it's important to be consistent with this to not worry people – message your buddy whichever colour best describes how you're feeling and what you might need.
We all love this job, but it's just that – a job. Your wellbeing must come first, and I hope these tips will help you keep that in mind when you're next writing.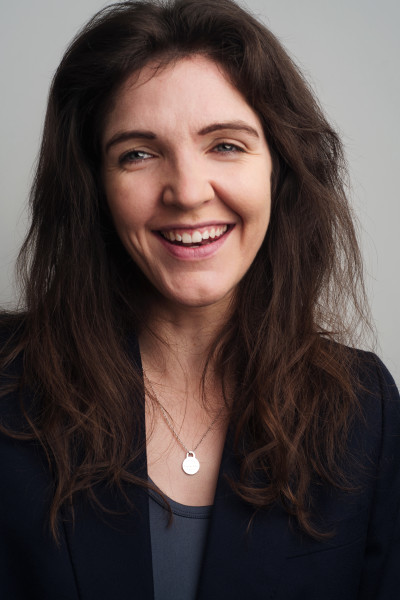 Alexandra 'Alex' Donnachie (she/her) is an award-winning actress and award-nominated writer and theatre maker. Her writer-performer credits include: twenty-eight (DEM Productions: Theatre503); When We Died (Carbon Theatre: Vaults Festival 2020, Edinburgh Fringe Online 2021, Bruntwood Prize longlisted); 3 Years, 1 Week and a Lemon Drizzle (UK Tour, Edinburgh Fringe 2018).
Further acting credits include: Atomic 50 (Blackhorse Workshop); Return to Elm House (Battersea Arts Centre); The Suffragettes with Lucy Worsley (BBC One/Book Lapping Productions; BAFTA Winner 2019). Alex has also appeared in numerous audio dramas for Big Finish and Audible and plays series regular, Jacqueline 'Jackie' Tate in the Dark Shadows audio drama series. She recently wrote an episode for Series 3, due for release later this year.
Earlier this year, Alex was awarded the Best Performance Award by Annie Rowe CDG for her portrayal of Kathy in short film, Trish: As Seen on TV. She is currently developing her fourth play and a screen adaptation of When We Died.
Headshot by Chris Mann
Header image by Sixteen Miles Out on Unsplash